Trainings
*Mandated Reporter training (La Ley Te Obliga a Denunciar el Abuso): Addresses the specific issues and concerns of professionals including healthcare professionals and schools who come in contact with children and/or adolescents with regard to mandated reporting requirements.
When Faith Hurts: Specifically developed for churches to train preschool, children and youth workers on recognizing the signs of abuse and reporting requirements. Also assists churches in developing policy and procedure to protect themselves from allegations and situations of abuse.
*It's Up to You/De Ti Depende:  Tips for parents on how to deal with suspicions of child abuse for their children or other children they come in contact with and how to respond in a way that best helps the child and to further protect their own children from abuse occurring.
CAC Orientation for Investigators: Training about the CAC and the Multi-Disciplinary Team (MDT) for new investigators (new police officers, DHS investigators, etc.)
CAC General Information: Training about the CAC focused on community awareness *Available with a Spanish-speaking facilitator
Internet Resources
Center for Effective Parenting is a website that offers free handouts for families that focuses on issues related to parenting and are age-appropriate.
http://parenting-ed.org/parenting-information-handouts
Darkness to Light programs raise awareness of the prevalence and consequences of child sexual abuse by educating adults about the steps they can take to prevent, recognize and react responsibly to the reality of child sexual abuse.
Empowering Parents is a website that offers tools for parents to deal with child behavior.  There are expert articles, parent blogs, parenting programs as well as many other resources for parents to help change a child's behavior and effective parenting techniques.
Rape, Abuse & Incest National Network (RAINN) has a free, confidential, secure service that allows victims past and present to get help via its phone and online hotlines. Their website also offers many resources for statistics and other related information for sexual violence.
800-656-HOPE; www.rainn.org
Stop it Now! also offers a phone and an e-mail Helpline dedicated to sexual-abuse prevention. Its Ask Now! advice column features actual situations so people can seek guidance for their own concerns.
888-PREVENT; stopitnow.org
Netsmartz
NetSmartz Workshop is an interactive, educational program of the National Center for Missing & Exploited Children® (NCMEC) that provides age-appropriate resources to help teach children how to be safer on- and offline. The program is designed for children ages 5-17, parents and guardians, educators, and law enforcement. With resources such as videos, games, activity cards, and presentations, NetSmartz entertains while it educates.
https://www.netsmartz.org/Home
Prevent Child Abuse America, founded in 1972 in Chicago, works to ensure the healthy development of children nationwide. The organization promotes that vision through a network of chapters in 50 states and nearly 600 Healthy Families America home visiting sites in 39 states, the District of Columbia, American Samoa, Guam, the Northern Commonwealth of the Marianas, Puerto Rico, US Virgin Islands, and Canada. A major organizational focus is to advocate for the existence of a national policy framework and strategy for children and families while promoting evidence-based practices that prevent abuse and neglect from ever occurring.
http://www.preventchildabuse.org/
National Child Traumatic Stress Network
The mission of the NCTSN is to raise the standard of care and improve access to services for traumatized children, their families and communities throughout the United States. There are many great resources available to parents in working with child traumatic stress.
Public Health.org is dedicated to connecting patients, students and professionals to the latest and most useful healthcare information and resources available.  They have recently updated their resources in regards to sexual assault and violence with Open Access Journals, link to Professional Organizations, Research Organizations and Public Awareness Organizations.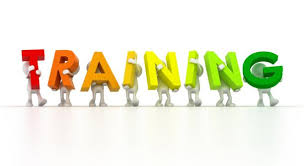 Please contact the CAC at 479-621-0385 to make arrangements for a training/educational opportunity.